Artificial Intelligence Assignment Help
Artificial intelligence is the branch of science that is more related to the making of computers and related machines that perform functions that are based on intelligence, as seen in the human beings. Although its history dates back to many years, the term was coined in the year 1956 by John McCarthy, considered as the father of Artificial Intelligence.
Basically there are two lines of thought regarding A.I. The first one is the use of neural networks that would be structurally as well as functionally similar to the human brain and can be utilized in pattern recognition. The second approach is the creation of expert systems that are capable of solving certain specific problems through reasoning and logic and even take decisions on their own.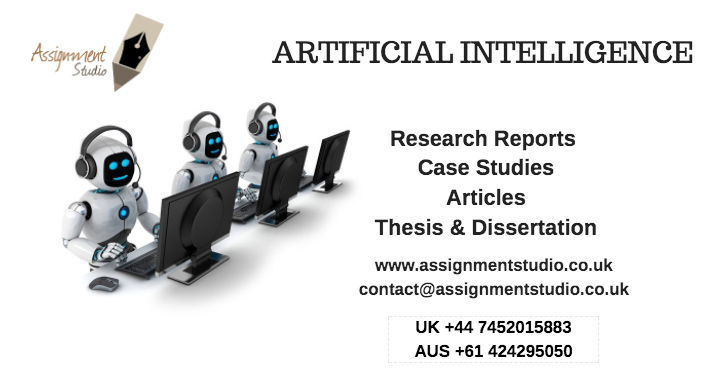 Artificial intelligence has been used in the creation of games. It has also been used in various fields as robotics, life sciences, programming, weather forecasting and math's. One of the main difference between the humans and machines is that the machines don't get run out of energy, and they are not controlled by emotions and governmental policies. They can be helpful even to children with disabilities or the older population. But increased dependence on the artificial intelligence can be disadvantageous and it can be misused. But it is being extensively studied and researched and it shall be further developed in future.
Artificial intelligence is increasingly complex and difficult that makes it very difficult for the students to have a hold on it. Thereby there is an increased difficulty for the students in doing its assignments. It has been seen that these are some of the main reasons that the students don't score very well in these assignments. These are the times when help can be provided by AI programming experts. These promise to provide higher quality. With the help of Artificial Intelligence Programming Assignment Help, higher marks can be achieved by the students in having an increased understanding of the subject. If you have an AI assignment, project or homework you need help with, upload it on our website or contact us directly. For help in other programming languages, check the front page or select from the list of languages at the bottom.