Advertising Assignment Help
Assignment Studio also provides assignments about advertising which includes Social media Assignments, SEO assignments, advertising and promotion of business and UK advertising assignments. It's a one stop solution to all the advertising and marketing projects. 
Social Media Advertisement 
Social media marketing usually revolves around advertisement made for and shared on the social media networks such as Instagram, Facebook and Twitter etc. It's easier to spread a message on social media networks as it rapidly catches attention and moves on from user to user and gains attention. Assignment Studio helps in making that message stand out to the users and help you in getting the required hits. We keep in mind the target market for every ad created individually and put in extra effort and focus and customize it accordingly. Hence this form of marketing is driven by word of mouth; therefore it's a relatively inexpensive medium that raises brand awareness that too in a short period of time.
SEO stands for Search Engine Optimization and refers to the process of gaining higher ranking and improving the visibility of a website through search engines such as Google by using certain elements in the content. These elements are known as keywords and are carefully selected in order to attract traffic to the website.
Assignment Studio carefully composes the advertisement assignment and customizes it according to the target social media network.  For example a marketing campaign made for twitter will be short and precise and for a mature audience in contrast to a campaign designed for Facebook which can incorporate lengthy text and pictures and other activities. Similarly for Instagram only the language of photos can be used with very little text. Therefore experts at our end customize the assignments such that it will give you maximum benefit.
Advertising and Promotion 
This is one of the 4 basic elements of marketing mix and is extremely vital for a good marketing mix which also forms the basis of promotional mix. So for this we first need to know the difference between advertising and promotion.
Advertising refers to a message that you want to send out to people via newspaper or displays etc. You have a very limited space to play around with your ideas. They are meant to capture your audience's attention and stand out to get your message across. Promotion on the other hand uses more forceful means such as flyers, brochures, social media etc which would reach out to masses and have a more forceful impact. Advertising however can be one form of promotion.
It is very important to know this difference in order to make an impactful marketing campaign. We at Assignment Studio are well aware of that and hence our experts in the Studio give prime focus on these factors.
We at Assignment Studio give utmost importance to genuine work and keep in mind the requirements of our client. Therefore by giving you assignments to Assignment Studio you can be worry free and sure that the results would be 100% helpful and your brand and name will stand out in getting your desired results.
Talking about advertising assignment help or sales promotion, it is considered to be the core component of marketing. To be able to penetrate in the market selecting the right marketing and promotional channel is very important. Many students confuse with advertising and sales and consider it to be one, however in reality they are two different fields that cannot be considered as one. College or University students doing media courses or even marketing degrees are usually faced with various advertising related assignments. Assignments like, creating a marketing and promotional campaign, doing a poster presentation, coming up with a media strategy, or completing a media kit assignment are some of the most common assignments that students might be asked to work on.
Many students still talk about traditional advertising medium when it comes to completing their advertising assignments, mediums such as flyers, brochures, banners, pamphlets and so on, whereas what needs to be analysed that now internet marketing and advertising is very important and key part when it comes to completing their advertising assignments.
Majority of the universities in UK and Australia want students to have sound knowledge on online advertising especially when they are doing advertising degrees. Online advertising involve but not limited to knowledge such as GOOGLE ADWORDS, SEO (Search Engine Optimisation), PPC, Facebook Ads, how to engage audience on Twitter, all these are also term as social media or Digital media tactics that every advertising student need to know about.
Advertising assignments are not only about conducting research and elaborating on theories, instead it requires a lot of market knowledge that needs to be presented in very professional manner. For such purpose, info-graphics is another hot topic these days. Every student studying marketing or advertising is asked to complete an assignment on info-graphics. Working on such assignments, students do get puzzled and get stuck, not sure what to do, how to start their assignment. This is where expert advertising professional at AssignmentStudio.co.uk comes into play, not only because they have the industry experience but also they love helping out students. Our expert academic writers can help students with their website designing assignment, info graphics assignments, poster presentation assignment, and any other advertising assignment they need help with.
Sample Assignments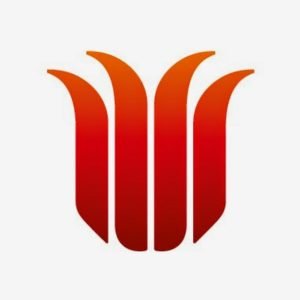 Snippet:
Charles Stuart University (CSU), is an Australian – Multi – campus university that is located in New South Wales, Victoria and the Australian Capital Territory. The university offers a wide range of courses to both local and international students and has various course delivery partnerships with several TAFE institutions around the country.
Keywords:
London, University, My Assignment, Instant Assignment Help, Professional Assignment Help